About Rev. Dr. Alexa Fraser
Rev. Alexa believes there are endless possibilities for connecting with the Divine.  Rev. Meg Riley named Alexa's call as "healing brokenness and isolation for congregants and within congregations"
Alexa is an ordained Unitarian Universalist minister and a former Quaker.
Alexa holds a Masters in Divinity from Starr King School for the Ministry.
Alexa has a certificate of Spiritual Direction from the Chaplaincy Institute.
Prior to pursuing her call to ministry, Alexa was a senior environmental researcher. Alexa's PhD is in environmental science and she holds a Masters in International Affairs.
Alexa has been a Unitarian Universalist since 1998.
Alexa is a community organizer and is passionate about the importance of community building and interpersonal relationships.
Joy and fun for Alexa and everyone who sees her – here is Alexa in the UULove mobile.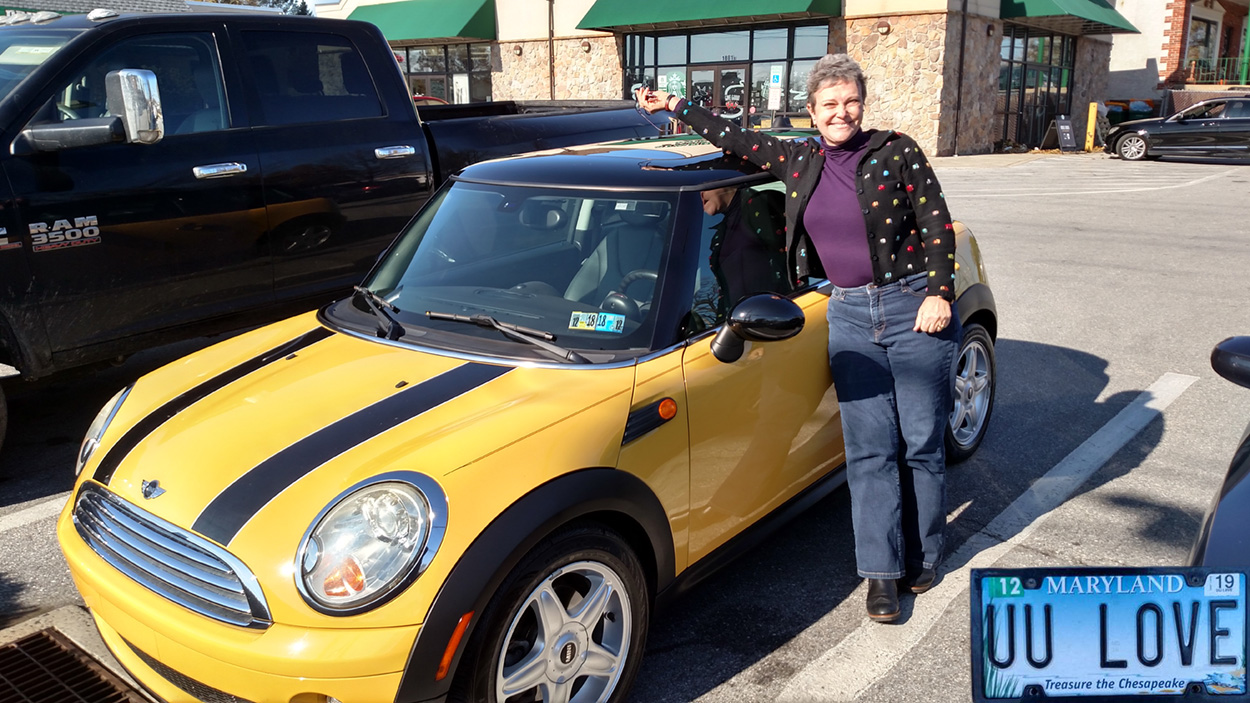 UU Love is a double or even triple entendre.
By UULove I invite you to love yourself (U love U).
I also make reference to the faith in which I'm a minister, Unitarian Universalism (or UU). Unitarians were independent thinking Protestants who worked hard in their search for religious truth, developing a non-creedal faith.  Universalists believed that God loved each of us too much to condemn us to hell.  UULove from that perspective focuses on the message of love conveyed by the new post Christian faith that came out of the merger of these two traditions.
The triple entendre comes from my deep love of the UU faith, which confidently states "we do not have to think alike to love alike."
Alexa is a potter and quilter.  Some images are below.